Panda Sweeps Horse Racing Tips 19.08.14
Tuesday, August 19th, 2014
Fancy placing a bet on your favourite sport and want the best odds being offered along with a free bet? Pandasweeps can offer them to you along with Mobibet. Click here. and get playing today!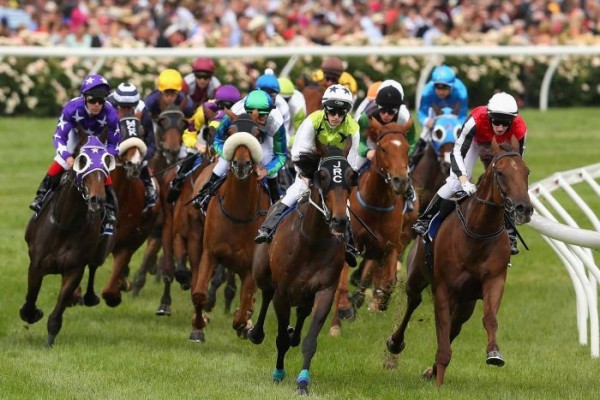 let's have a look at today and racing – and where the tipsters reckon the money's at. Not sure what's on today? We've got you covered, Here's a guide to all of today's races.
BRIGHTON ATR
GOING: GOOD (Good to firm in places)
2:15 mearsgroup.co.uk Nursery Handicap Cl6 5f59y
2:45 Mears Peter Bennion-Jones Memorial Handicap Cl6 5f213y
3:15 Irish Stallion Farms EBF Median Auction Maiden Stakes Cl5 6f209y
3:45 TPCT Ltd Handicap Cl5 1m3f196y
4:15 Mears Serving Our Community Handicap Cl5 1m1f209y
4:45 Lothbury Pendil Financial Services Handicap Cl6 7f214y
5:15 D.E.H Electrical Contractors LTD Handicap Cl5 6f209y
LEICESTER ATR
GOING: GOOD
5:00 Old Mout Maiden Auction Fillies´ Stakes (Bobis Race) Cl5 5f2y
5:30 Bulmers Cider Nursery Handicap Cl6 5f218y
6:00 Strongbow Bitter Sweet Classic Handicap (Bobis Race) Cl4 5f218y
6:30 Foster´s Super Chilled Handicap Cl5 1m3f183y
7:00 John Smith´s Extra Smooth Handicap Cl4 1m60y
7:30 Foster´s Gold Handicap Cl6 1m1f218y
8:00 Heineken Extra Cold Handicap Cl6 7f9y
SLIGO (IRE) ATR
GOING: Flat – YIELDING
5:20 Irish Stallion Farms European Breeders Fund Median Auction Maiden 6f200y
5:50 Sligo GAA 19th August Race Day At Sligo Handicap 6f200y
6:20 Sligo Champion Supporting Sligo GAA Maiden 1m2f
6:50 Abbvie Supporting Sligo GAA Apprentice Handicap 1m2f
7:20 Kilcawley Construction Sligo Maiden Hurdle 2m
7:50 Sligo Park Hotel Handicap Hurdle 2m4f
8:20 Club Sligo Supporting Sligo GAA Maiden Hurdle 2m4f
WORCESTER ATR
GOING: GOOD TO FIRM.

5:10 Under Startin Orders Novices´ Handicap Chase Cl4 2m7f
5:40 Hallmarkhume Handicap Chase Cl4 2m4f
6:10 Startin Honda Civic Tourer Handicap Chase Cl4 2m7f
6:40 Startin Skoda Yeti Novices´ Handicap Chase Cl5 2m110y
7:10 Hallmarkhume "National Hunt" Maiden Hurdle Cl5 2m
7:40 Hallmarkhume Novices´ Hurdle Cl4 2m7f
8:10 Mark Geobey´s 50th Birthday 24th August Conditional Jockeys´ Handicap Hurdle Cl5 2m
YARMOUTH ATR

GOING: GOOD
2:00 Family Funday At Great Yarmouth Racecourse Median Auction Maiden Stakes Cl6 6f3y
2:30 Trafalgar Restaurant Maiden Handicap Cl5 6f3y
3:00 Don & Shirley Miller Diamond Anniversary Handicap Cl5 1m1f
3:30 Conferences At Great Yarmouth Racecourse Maiden Handicap Cl5 1m3f101y
4:00 Gev Handicap Cl5 5f43y
4:30 Weddings At Great Yarmouth Racecourse Handicap Cl4 7f3y
5:05 Injured Jockeys Fund Apprentice Training Series Handicap (Part of the Racing Excellence Initiative) Cl6 1m3y
Now here's where it gets exciting. We've found the hottest tips out there for you – check them out and get in on today's action! Click here to view our disclaimer.
| | | | |
| --- | --- | --- | --- |
| TODAY'S TOP TIPS | TIME | COURSE | TIPSTER |
|  Al Bandar |  3:15 |  Brighton | Western Morning News West Tip |
|  For Shia And Lula |  5:15 |  Brighton | Belfast Newsletter Wise Owl |
|  Indian Tinker |  4:00 |  Yarmouth | Liverpool Echo Chris Wright |
|  Express Himself |  7:00 |  Leicester | Weekender |
|  According To Sarah |  5:10 |  Worcester | South Wales Argus Melissa Jones |
These tips not exclusive enough for you? Register below for the very hottest tips direct to your inbox – What are you waiting for?
Get Exclusive Panda Sweeps Insider Tips
And follow us on Facebook or Twitter to get easy access to ALL of our daily racing tips.
---