Let The 2014 World Cup Betting Commence!
Monday, June 9th, 2014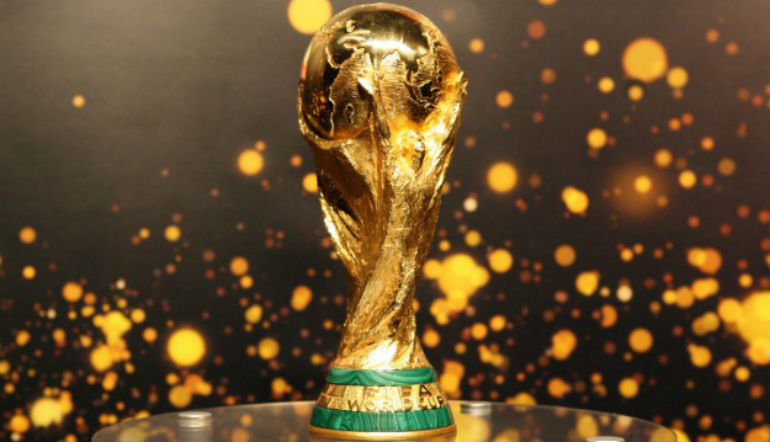 Organise A World Cup Sweepstake
The 2014 World Cup is upon us – and it's time to celebrate with the great office tradition of sweepstakes. Whether you're just playing for fun or splashing the cash, Pepper the Panda makes it easy to organise a sweepstake on the World Cup, and we do it all for free. Aren't we good to you?
So how does a sweepstake work? We've taken away the hassle of drawing names from a hat. With Panda Sweeps, simply type everyone's email address into our sweepstake form, and we will randomly allocate the teams to each participant. With 32 teams competing in the 2014 World Cup, up to 32 people can take part. Don't worry if you've not got enough football-mad friends though – you can opt to divide the teams between fewer participants, giving you even more chances to win!
If you want to make your sweepstake a little more interesting, decide among your friends or colleagues how much cash you want to put into the sweepstake – everyone must contribute the same amount. Then it's up to the most trustworthy person to collect the money, and deliver it to the winner after the World Cup final on the 13th July!
Place A Bet
Maybe you're a bit more traditional and fancy a good old-fashioned bit of gambling? Placing a bet on the World Cup couldn't be easier. And this year, Pepper the Panda has joined forces with SkyBet to bring you an irresistible World Cup offer. Sign up for an account here and you could win a £100 bet, completely free! SkyBet has all the World Cup odds with Spain (6/1), Argentina (4/1), Brazil (11/1) and Germany (11/2) touted as the bookies favourites to win the Cup.
Perhaps you're feeling dangerous and want a bigger return on your investment? Skybet are currently offering odds of 2500/1 on either Australia, Iran or Costa Rica winning the World Cup. Although your chances may be slim, check out why we think Australia's Socceroos could be the dark horse of this year's Cup. Win big on this and you'll have enough to head Down Under yourself!
What About England?
Right now SkyBet are offering odds of 25/1 on England bringing home the Cup, and this is the kind of lukewarm confidence that the England team have grown accustomed to. Our first match against Italy in the Group stage is sure to be an indicator as to how far we'll go, with Italy guaranteed to be a tough competitor, making it a high first hurdle. Find out more about England's Group D challenge here.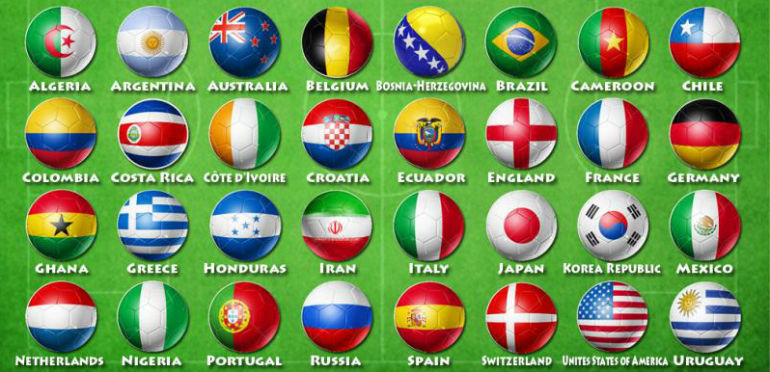 The Group Stages – Who's Playing Who?
The initial group stages will weed out the weaker teams from the list of qualifiers before they move into the Round of 16 and the finals. Competition is fierce, with some groups significantly stronger than others. Let's see how Australia fare against footballing legends from Spain, the Netherlands and Chile.
Group A: Brazil, Croatia, Mexico and Cameroon
Group B: Spain, the Netherlands, Chile and Australia
Group C: Columbia, Greece, Ivory Coast and Japan
Group D: Uruguay, Costa Rica, England and Italy
Group E: Switzerland, Ecuador, France and Honduras
Group F: Argentina, Bosnia and Herzegovina, Iran and Nigeria
Group G: Germany, Portugal, Ghana and the United States
Group H: Belgium, Algeria, Russia and South Korea
Don't forget to check out our World Cup blog for all the latest news and events over the course of the competition.
---