Will Rooney's Groin Ruin England's World Cup Chances?
Monday, June 2nd, 2014
New reports surfaced today revealing that Manchester United striker Wayne Rooney has sustained a fresh injury to his groin during training – meaning he may not be able to play at Saturday's Premier League game against Sunderland. This news comes just days before England manager Roy Hodgson announces the final squad he will be taking to the Brazil World Cup this summer. There is concern that this news could cause Hodgson to reconsider taking Rooney to the World Cup if his injury turns out to be serious.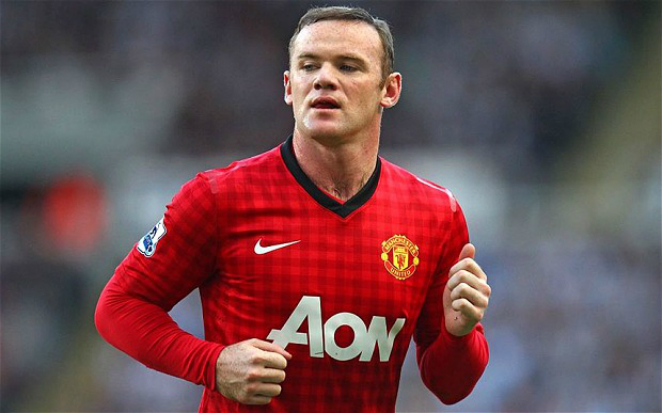 Temporary Manchester United manager, Ryan Giggs, was quick to dismiss claims that Rooney may be out of action for some time. Giggs reported that a few players have been under the weather with a bug, and that Rooneys groin injury is only minor. He has, however, promised to ensure that Rooney is well rested, enabling him to fully recover in a short space of time. "Wayne being Wayne, he wants to play and wants to be involved. We will monitor it over the next 24 hours" in order to determine whether or not Rooney will be fit to play in Saturday's game. Rooney is touted as one of England's star players and the whole England squad are under strict instructions to avoid injury as best they can as the footballs biggest event approaches.
Hodgson is due to announce his squad of 23 players and 7 standby players on the 12th May. The final 2014 England squad will be confirmed with FIFA on the 2nd June shortly before the start of the Brazilian World Cup. England's World Cup efforts will kick off on the 14th June, playing against Italy in the group stages. Hodgson is under pressure to pick the right players for the job, however, he has stated that he will not make any last minute decisions. He has said that making decisions based on the performance of players in the last few weeks of a season is always a mistake. Instead he will base his decision on each players long term performance and abilities.
We're giving one lucky reader the chance to win a Brazil 2014 World Cup football every week. For your chance to win, head over to our Facebook or Twitter page to enter – what are you waiting for?
Want to place a bet on who will win the 2014 World Cup? You're in luck – Pepper has joined forces with SkyBet to offer you a chance to win a free £100 bet. To bag your chance to win, create and deposit in a SkyBet account today. If you fancy getting involved in the World Cup action, head over to Panda Sweeps to organise a sweepstake with your friends, colleagues or family. Panda Sweeps takes all the effort out of organising a sweepstake and does the hard work for you. Check out our sports blog for the latest sporting news and tips.
---