Panda Sweeps Horse Racing Tips 23.11.14
Sunday, November 23rd, 2014
Fancy placing a bet on your sure thing or your favourite sport? Get a FREE bet, in-play betting and access to all the best markets by clicking and joining bet365 right Here!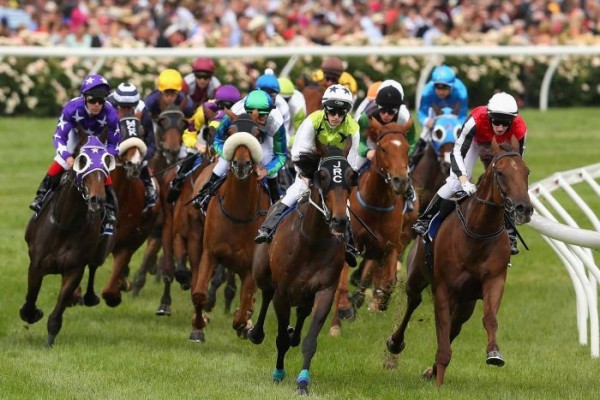 let's have a look at today and racing – and where the tipsters reckon the money's at. Not sure what's on today? We've got you covered, Here's a guide to all of today's races.
EXETER RUK
GOING: HEAVY (Rain)
1:05 Bathwick Tyres Bideford Handicap Hurdle Cl5 2m5f110y
1:35 Bathwick Tyres Plymouth Handicap Hurdle Cl4 2m7f110y
2:05 Bathwick Tyres Barnstaple Handicap Chase Cl3 3m
2:35 Bathwick Tyres Taunton Novices´ Chase Cl3 3m
3:05 Bathwick Tyres Handicap Chase Cl3 2m1f110y
3:35 Bathwick Tyres Bridgwater Novices´ Hurdle Cl4 2m1f
4:05 Bathwick Tyres Conditional Jockeys´ Handicap Hurdle Cl4 2m1f
NAVAN (IRE) ATR
GOING: YIELDING TO SOFT. (Partly cloudy)
12:25 I.N.H. Stallion Owners European Breeders Fund Maiden Hurdle 2m Card Betting
12:55 ´Monksfield´ Novice Hurdle (Grade 2) 2m4f
1:25 Navan Race Membership Club Now Available Handicap Hurdle 2m
1:55 Irish Stallion Farms European Breeders Fund Beginners Chase 2m1f
2:25 Ladbrokes Troytown Handicap Chase (Grade B) 3m
2:55 Proudstown Handicap Hurdle (Grade C) 2m7f
3:25 ITBA Fillies Scheme European Breeders Fund Mares INH Flat Race (Listed Race) 2m
TOWCESTER ATR
GOING: SOFT. (Showers)
12:45 Haygain Hay Steamers Clean Healthy Forage Mares´ "National Hunt" Novices´ Hurdle Cl4 2m
1:15 Don´t Miss Out With gg.com Alerts Handicap Chase Cl5 2m3f110y
1:45 Happy 40th Birthday Duncan Lewin Claiming Hurdle Cl5 2m
2:15 Best Racing Blogs On gg.com Handicap Chase Cl4 3m110y
2:45 Happy Birthday Janet Baldwin Handicap Hurdle Cl3 3m
3:15 AJA Insure Their Members Amateur Riders´ Handicap Chase Cl5 2m110y
3:45 Free Tips Every Day On gg.com Intermediate Open National Hunt Flat Race Cl6 2m
Now here's where it gets exciting. We've found the hottest horse racing tips out there for you – check them out and get in on today's action! Click here to view our disclaimer.
| | | | |
| --- | --- | --- | --- |
| TODAY'S TOP TIPS | TIME | COURSE | TIPSTER |
|  Ice Tres |  3:05 |  Exeter | Western Morning News West Tip |
|  Return Spring |  2:35 |  Exeter | Belfast Newsletter Wise Owl |
|  Russe Blanc |  2:05 |  Exeter | Liverpool Echo Chris Wright |
|  Bredon Hill Lad |  1:05 |  Exeter | Weekender |
|  Jupiter Rex |  2:05 |  Exeter | Gloucestershire Echo Melissa Jones |
These tips not exclusive enough for you? Register below for the very hottest horse racing tips direct to your inbox – What are you waiting for?
Get Exclusive Panda Sweeps Insider Tips
And follow us on Facebook or Twitter to get easy access to ALL of our daily racing tips.
---