Panda Sweeps Horse Racing Tips 19.11.14
Wednesday, November 19th, 2014
Fancy placing a bet on your sure thing or your favourite sport? Get a FREE bet, in-play betting and access to all the best markets by clicking and joining bet365 right Here!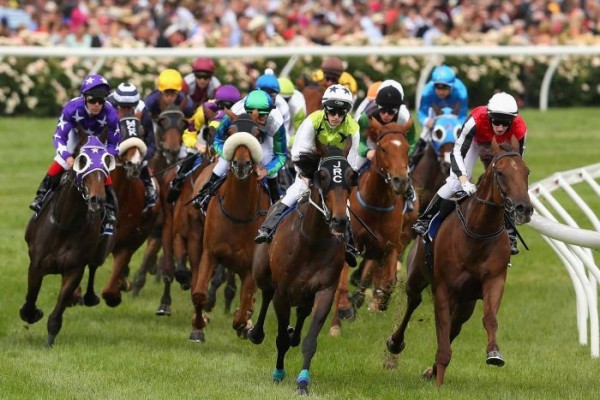 let's have a look at today and racing – and where the tipsters reckon the money's at. Not sure what's on today? We've got you covered, Here's a guide to all of today's races.
FAIRYHOUSE (IRE) ATR
GOING: SOFT TO HEAVY. (Sunny intervals)
12:35 Premier Jump Weekend November 29th & 30th Hurdle 2m
1:05 Christmas Party Race Day On 20th December At Fairyhouse Maiden Hurdle 2m
1:35 Fairyhouse Schooling Grounds Handicap Hurdle 2m
2:05 Fairyhouse Membership 2015 Maiden Hurdle 2m4f
2:35 25 Euro Punter´s Pack Handicap Hurdle 2m4f
3:05 Boylesports Irish Grand National @ Fairyhouse Handicap Hurdle 2m7f
3:35 Follow Fairyhouse On Twitter INH Flat Race 2m2f
HEXHAM ATR
GOING: SOFT (Good to soft in places) (Mostly sunny)
12:20 Acomb Juvenile Maiden Hurdle Cl5 2m110y
12:50 At The Races Novices´ Limited Handicap Chase Cl4 3m1f
1:20 EBF Stallions/At The Races ´´National Hunt´´ Novices´ Hurdle (Qualifier) Cl4 2m110y
1:50 Northumberland County Handicap Chase Cl4 4m
2:20 Northumbria Handicap Hurdle Cl5 2m4f110y
2:50 Hexham Abbey Novices´ Handicap Chase Cl4 2m110y
3:20 Durham CCC Royal London Cup Winners Handicap Hurdle Cl4 2m110y
KEMPTON (AW) RUK
GOING: POLYTRACK: STANDARD. (Mostly sunny)
3:50 Betdaq £30 Free Bet And 3% Comm Handicap Cl5 1m2f
4:25 Gillian Noble Memorial Nursery Handicap Cl6 7f
4:55 Irish Stallion Farms EBF Maiden Stakes (Bobis Race) Cl4 7f
5:25 Racing UK Anywhere Median Auction Maiden Stakes Cl6 1m
5:55 Cash Out On The Betdaq+ App/EBF Stallions Hyde Stakes (Fast Track Qualifier) (Listed Race) Cl1 1m
6:25 Betdaq 50% Commission Refund Handicap Cl2 2m
6:55 Betdaq Commission Free Football On Saturdays Handicap Cl4 1m4f
LINGFIELD (AW) ATR
GOING: POLYTRACK: STANDARD. (Mostly cloudy)
12:30 32Red.com Nursery Handicap Cl5 1m1y
1:00 32Red/British Stallion Studs EBF Maiden Stakes Cl5 6f1y
1:30 Coral App Download From the App Store Maiden Stakes Cl5 1m2f
2:00 Ladbrokes Handicap Cl6 7f1y
2:30 Unibet Handicap Cl3 6f1y
3:00 Download The Ladbrokes App Handicap Cl6 1m1y
3:30 Coral Mobile "Just Three Clicks To Bet" Amateur Riders´ Handicap Cl6 1m4f
WARWICK RUK
GOING: SOFT. (Cloudy)
12:40 Warwick Racecourse Handicap Hurdle Cl4 2m3f
1:10 TurfTV Novices´ Handicap Chase Cl4 2m4f110y
1:40 racinguk.com Mares´ Novices´ Hurdle Cl4 2m5f
2:10 Highflyer/Million In Mind 4 & 5yo Novices´ Chase Cl3 2m
2:40 racinguk.com "National Hunt" Novices´ Hurdle Cl4 2m
3:10 Dine In The 1707 Restaurant Handicap Chase Cl5 3m2f
3:40 David Nicholson Memorial Fillies´ "Junior" Standard Open National Hunt Flat Race Cl6
Now here's where it gets exciting. We've found the hottest horse racing tips out there for you – check them out and get in on today's action! Click here to view our disclaimer.
| | | | |
| --- | --- | --- | --- |
| TODAY'S TOP TIPS | TIME | COURSE | TIPSTER |
|  Bonfire Heart |  12:30 |  Lingfield | Western Morning News West Tip |
|  Ghost Train |  1:30 |  Lingfield | Belfast Newsletter Wise Owl |
|  Free Of Charge |  12:40 |  Warwick | Liverpool Echo Chris Wright |
|  The Last Bridge |  3:10 |  Warwick | Weekender |
|  Ronnie Lawson |  1:10 |  Warwick | Gloucestershire Echo Melissa Jones |
These tips not exclusive enough for you? Register below for the very hottest horse racing tips direct to your inbox – What are you waiting for?
Get Exclusive Panda Sweeps Insider Tips
And follow us on Facebook or Twitter to get easy access to ALL of our daily racing tips.
---