Panda Sweeps Horse Racing Tips 17.08.14
Sunday, August 17th, 2014
Fancy placing a bet on your favourite sport and want the best odds being offered along with a free bet? Pandasweeps can offer them to you along with Mobibet. Click here. and get playing today!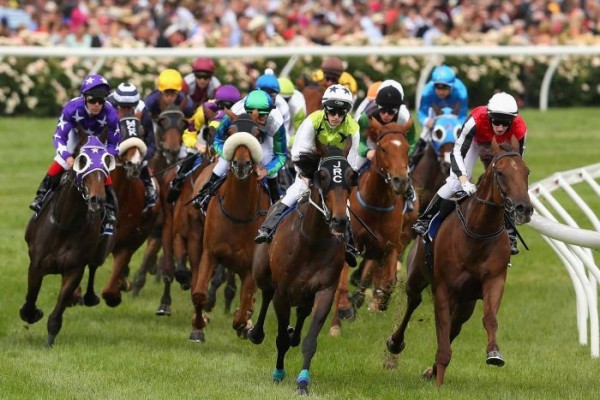 let's have a look at today and racing – and where the tipsters reckon the money's at. Not sure what's on today? We've got you covered, Here's a guide to all of today's races.
DUNDALK (AW) (IRE) ATR
GOING: STANDARD.
2:40 Crowne Plaza Race & Stay Rated Race 5f
3:10 Irish Stallion Farms European Breeders Fund Maiden 6f
3:40 Bar One Racing Mourne Handicap 6f
4:15 Irish Stallion Farms European Breeders Fund Fillies Maiden 7f
4:45 Bar One Racing Telebetting 1800 624 525 Maiden 7f
5:15 Crowne Plaza Hotel Dundalk Handicap 1m
5:45 Irish Stallion Farms European Breeders Fund ´Red God´ Handicap 1m2f150y
PONTEFRACT RUK
GOING: GOOD
2:15 British Stallion Studs EBF Trevor Woods Memorial Maiden Stakes (Bobis Race) Cl4 5f
2:45 totepool Home Of Pool Betting Handicap Cl3 1m4f8y
3:15 St. John Ambulance Handicap Cl5 2m1f22y
3:45 EBF Highfield Farm Flying Fillies´ Stakes (Listed Race) Cl1 6f
4:20 CGC Events For Conference & Banqueting Handicap (Bobis Race) Cl3 1m4y
4:50 totepool Supporting The Sport You Love Maiden Stakes Cl4 1m4y
5:20 Nova Display Handicap Cl5 6f
SOUTHWELL ATR
GOING: GOOD
2:00 WI Inspiring Women Handicap Chase Cl5 3m110y
2:30 Turnbull Home Improvement Novices´ Chase Cl4 2m
3:00 Ambitions Personnel Handicap Chase Cl2 2m4f110y
3:30 Firewall Limited Handicap Hurdle Cl4 2m4f110y
4:05 Mary Bennett Birthday Handicap Hurdle Cl3 3m110y
4:35 A & V Squires Plant Mares´ Novices´ Hurdle Cl4 2m
5:05 Coopers Marquees Handicap Hurdle Cl5 3m110y
TRAMORE (IRE) ATR
GOING: GOOD.
2:20 Family Fun Afternoon At Tramore Races Maiden Hurdle 2m
2:50 Frank Gillane Memorial Maiden Hurdle 2m
3:20 Richard Power Private Client Betting Handicap Hurdle 2m
3:50 Chia Bia (Q.R.) Maiden Hurdle 2m5f
4:25 Comeragh Veterinary Handicap Hurdle 2m5f
4:55 Heinz Pollmeier Memorial Handicap Chase 2m
5:25 Tramore Amusement & Leisure Park Mares Beginners Chase 2m7f
Now here's where it gets exciting. We've found the hottest tips out there for you – check them out and get in on today's action! Click here to view our disclaimer.
| | | | |
| --- | --- | --- | --- |
| TODAY'S TOP TIPS | TIME | COURSE | TIPSTER |
|  Baron Spikey |  2:15 |  Pontefract | Western Morning News West Tip |
|  Poyle Vinnie |  5:20 |  Pontefract | Belfast Newsletter Wise Owl |
|  Milly´s Secret |  5:20 |  Pontefract | Liverpool Echo Chris Wright |
|  Asteroidea |  2:45 |  Pontefract | Weekender |
|  King Boru |  4:05 |  Southwell | South Wales Argus Melissa Jones |
These tips not exclusive enough for you? Register below for the very hottest tips direct to your inbox – What are you waiting for?
Get Exclusive Panda Sweeps Insider Tips
And follow us on Facebook or Twitter to get easy access to ALL of our daily racing tips.
---