Panda Sweeps Horse Racing Tips 13.12.13
Friday, December 13th, 2013
Good morning sports fans! It's Friday and we have the hottest betting tips around for everyone in the Panda Sweeps community! Riverside Theatre stole a narrow win yesterday in the Peterborough Chase at Huntingdon – his first victory since winning at the Cheltenham Festival last year. But that was yesterday and this is today – let's get down to business.
Here we've got the top tips for today's races, from major national newspapers and racing posts, all in one place for your convenience. With horse racing, the excitement never stops – and we've got everything you'll need to know to make those all-important bets today – and maybe pocket some cash.
And take a look below to see how you could win a case of wine for keeping up-to-date with our amazing tips!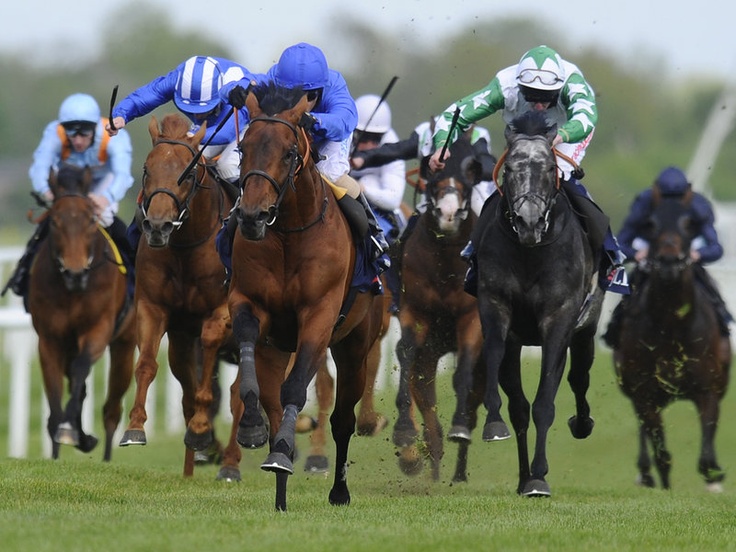 We've got an amazing winning streak, so putting money on our tips could make you some real money! With our top tips consistently winning their races, and many of our other tips placing in theirs each day, you really can't afford to miss out on these red hot racing tips.
But let's have a look at today and racing – and where you should be putting your money.
Not sure what's on today? We've got you covered. Here's a guide to all of today's races.
BANGOR-ON-DEE
12:10 Christmas Novices´ Chase Cl4 2m1f110y
12:45 Direct Mortgages Mares´ Handicap Chase Cl4 2m4f110y
1:20 Proactive Personnel Handicap Chase Cl3 3m110y
1:50 Alfa Aggregates Handicap Hurdle Cl3 3m
2:20 TurfTV "National Hunt" Novices´ Hurdle Cl4 2m1f
2:55 Racing UK Conditional Jockeys´ Handicap Hurdle Cl5 2m1f
3:25 Maelor Intermediate Open National Hunt Flat Race Cl6 2m1f
CHELTENHAM
12:30 Ryman Stationery Cheltenham Business Club Novices´ Chase Cl2 2m5f
1:05 Caspian Caviar Conditional Jockeys´ Handicap Chase (Jockey Club Grassroots Jumps Series Qualifier) Cl3 2m5f
1:40 CF Roberts Electrical + Mechanical Services Handicap Hurdle Cl3 2m1f CH4
2:10 Majordomo Hospitality Handicap Chase (Grade 3) Cl1 3m1f110y CH4
2:40 Glenfarclas Cross Country Handicap Chase Cl2 3m7f CH4
3:15 Citipost Handicap Hurdle Cl2 3m CH4
3:45 British Stallion Studs EBF National Hunt´ Novices´ Hurdle (Qualifier) Cl3 2m1f
DOWNPATRICK (IRE)
12:05 I.N.H. Stallion Owners European Breeders Fund Maiden Hurdle 2m2f50y
12:40 Customer Care Christmas Hurdle 2m2f50y
1:15 Bet With The Bookies Mares Maiden Hurdle 2m5f100y
1:45 Happy Christmas Handicap Hurdle 2m5f100y
2:15 Seasons Greetings Beginners Chase 2m2f110y
2:50 Downpatrick Handicap Chase 2m2f110y
3:20 Downpatrick Christmas Party Hunters Chase 2m5f110y
DUNDALK (AW) (IRE)
6:15 Irish Stallion Farms European Breeders Fund Fillies Maiden 1m
6:45 Crowne Plaza Hotel Race & Stay Apprentice Handicap (Div I) 1m
7:15 Crowne Plaza Hotel Race & Stay Apprentice Handicap (Div II) 1m
7:45 Dundalk Stadium – Light Up Your Night Handicap 7f
8:15 Crowne Plaza Of Dundalk Handicap 6f
8:45 Floodlit Friday Nights Rated Race 1m2f150y
9:15 Christmas Party Nights At Dundalk Stadium Handicap 1m4f
SOUTHWELL (AW)
11:50 32Red Casino Claiming Stakes Cl6 1m
12:20 32Red.com EBF Maiden Stakes Cl5 7f
12:55 32Red Nursery Handicap Cl5 7f
1:30 32Red On The App Store Handicap Cl6 2m
2:00 Ladbrokes Handicap Cl4 1m
2:30 Coral "Just Three Clicks To Bet" Handicap Cl6 1m4f
3:05 Compare Bookmakers At bookmakers.co.uk Apprentice Handicap (Div I) Cl6 5f
3:35 Compare Bookmakers At bookmakers.co.uk Apprentice Handicap (Div II) Cl6 5f
WOLVERHAMPTON (AW)
3:55 32Red Nursery Handicap Cl6 5f20y
4:25 32Red.com Nursery Handicap Cl6 1m1f103y
4:55 Coral Mobile "Just Three Clicks To Bet" Handicap Cl6 1m1f103y
5:25 Coral App Download From The App Store Handicap Cl4 1m4f50y
5:55 Compare Bookmakers At bookmakers.co.uk Median Auction Maiden Stakes Cl6 5f20y
6:25 Download The Ladbrokes App Handicap Cl6 7f32y
6:55 Ladbrokes Handicap Cl7 1m141y
Now here's where it gets exciting. We've found the hottest tips out there for you racing fans – check them out and get in on today's action.
| | | | |
| --- | --- | --- | --- |
| TODAY'S TOP TIPS | TIME | COURSE | TIPSTER |
| Aimigayle | 2:10 | Cheltenham | Weekender |
| Stoneacre Hull | 5:55 | Wolverhampton | West Tip, Western Morning News |
| The Skyfarmer | 1:40 | Cheltenham | West Country, Racing Post |
| Neighbourhood | 1:30 | Southwell | Robin Goodfellow, Daily Mail |
| Diamond King | 2:20 | Bangor-on-Dee | Lee Sobot, Yorkshire Evening Post |
Make sure you get involved in today's amazing races – make the right choice and you could be quids in. We'll see you next time for more racing news and all of the hottest tips out there.
Follow us on Facebook or Twitter to get easy access to ALL of our daily racing tips…
…or if you've got horse racing on the brain and you want the inside scoop and extra Panda tips, register below to keep up to date – and you could win a case of sparkling wine just for registering!
With our winning streak, it's a pretty safe bet. What have you got to lose?
Get Exclusive Panda Sweeps Insider Tips
---
You can rely on Panda Sweeps for everything in horse racing.
---